Senior Researcher - Industrial Policy Research Centre
Employer

Location

Loughborough, Leicestershire

Salary

From £41,526

Closing date

9 May 2021
Job Details
Senior Researcher - Industrial Policy Research Centre
Wolfson School of Mechanical, Electrical and Manufacturing Engineering
Salary: Specialist and Supporting Academic Research Grade 7 from £41,526
Reference: REQ210235
The role will include innovative qualitative and quantitative research, authoring of white papers and provision of briefings, including on existing and new government initiatives related to Industrial Policy.
You will have a broad knowledge and understanding of the manufacturing and engineering sector including an appreciation of supply chains and their associate issues and challenges and with technical coverage from emerging technologies to renewable energy.
You will be comfortable in presenting to a broad audience, including academia, industry and government. The Industrial Policy Research Centre works closely with a number of organisations both regionally and nationally and outstanding communications skills are an essential requirement for the position.
The Centre is a vibrant, dynamic and growing team and looks forward to an additional member to support its contribution to the debate as to how manufacturing will play its role in the creation of jobs, growth and the wider economic recovery.
Any informal enquiries please contact Chris White via email at Chris.White@the-mtc.org
The closing date for receipt of applications is 9 May 2021.

Company
Here is a sense of pride across campus; employees are proud to be part of our continuous success. This also creates a sense of drive and ambition, and we support all employees to achieve the things they want to achieve. It's not just students that arrive at Loughborough for the first day of their future – we want our staff to feel the same too.
Whatever field you work in, if you're looking to make things happen then we're looking for you.
About the University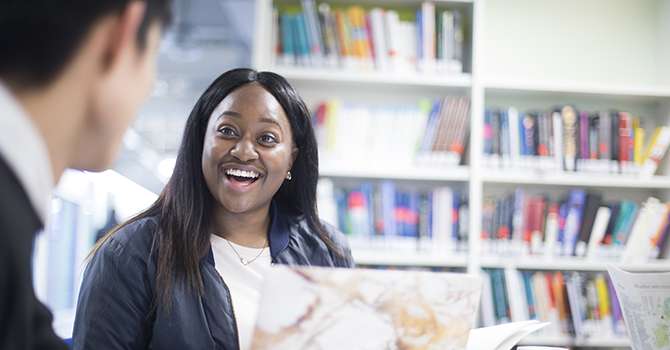 Based in the heart of the UK, Loughborough University is one of the country's leading universities.
With a superb 438 acre single-site campus in Loughborough, and a dedicated postgraduate campus in London, we offer great facilities for students, staff and visitors to the University.
We are renowned for our life-changing student experience, which puts our students at the heart of what we do; giving them the opportunities they need to achieve their full potential. In 2016 we were voted first in the Times Higher Education (THE) Student Experience Survey.
Our cutting edge research has been acknowledged numerous times at the highest level, with no less than seven Queen's Anniversary Prizes. The global importance of our work has also made us a top ten university in England for research intensity.
Our reputation as the number one university for sport is unrivalled. The University is home to the country's largest concentration of world-class sports facilities, and has been named British Universities and Colleges Sport Champions for 36 years in a row.
Our Students' Union is one of the very best in the country and is one of the only unions to be owned and managed by students.
One thing that can't be measured by accolades and achievements, but which all associated with Loughborough will agree is the thing they love the most about Loughborough – the sense of community. With over 16,000 students and 3,000 members of staff on our Loughborough campus alone, we have a pretty big community; but it's a friendly and welcoming one all the same.
Find Us
Location

United Kingdom
Get job alerts
Create a job alert and receive personalised job recommendations straight to your inbox.
Create alert