Principal Firmware (VHDL) Engineer
Employer

Location

Hastings, East Sussex or Hybrid Working (Home & Onsite)

Salary

£50,000 to £65,000 dependant upon experience + flexible benefits

Closing date

8 Dec 2022

Reference

9497
View more
Discipline

Sector

Job Type
Job Details
Do you have hardware engineering experience, and are you seeking a new job in Hastings? General Dynamics Mission Systems UK is looking for a Principal Firmware Engineer, and the role comes with an attractive salary of between £50,000 to £65,000 and benefits package.
In this senior technical role, you will work primarily on defense products and contracts.
The role involves a range of activities, including:
Firmware development and verification, primarily VHDL, of complex systems and functions
Adherence to RTCA/DO-254 and other applicable standards
Lead internal and external firmware design reviews throughout the development life-cycle
Support system architecture discussions where the firmware is a key component of the system
To apply, you should be able to demonstrate engineering and domain experience across a number of the following areas:
FPGA design and implementation for complex functions, primarily using XILINX SoCs and MicroSemi FPGAs
Using VHDL
Using simulation tools and the generation of verification test benches
The XILINX Vivado and MicroSemi Libero toolsets, and supporting tools
If you're looking to impact and create change positively, you will be rewarded with an excellent salary and benefits package for your inclusive and committed approach.
To apply for this inclusive and collaborative Principal Firmware Engineer job in Hastings, please contact General Dynamics UK today.
General Dynamics Mission Systems engineers a diverse portfolio of high technology solutions, products and services that enable customers to execute missions across all domains of operation successfully. We believe in maintaining a diverse workplace, including beliefs, cultural background, job experiences, thoughts, and ideas. If who we are and what we do resonates with you, we welcome you to join our inclusive team!
We are a Disability Confident Employer, as such we offer an interview to disabled people who meet the minimum criteria for the job.
Please email disabilityconfident@gd-ms.uk if you would like your application to be considered under the DC Scheme.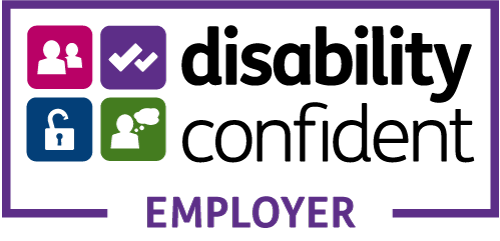 Company
What sets us apart is a fresh approach that thrives on innovation. It creates an entrepreneurial atmosphere enjoyed by our world-class people.
We are a well-established Company with a firm focus on the future. We are commercially successful and growing fast. Once you talk to us you will see why we stand out from the crowd.
We are world-class but still ambitious; large but still dynamic; growing but still innovative.
General Dynamics has more than 1,500 employees in the UK, including approximately 1,300 who work for General Dynamics UK, located across four sites. Our highly-skilled people relish the fact that we are a recognised leader in the defence industry. They are part of our exciting future. You can be too.
General Dynamics UK is part of General Dynamics Corporation, one of the top six defence companies in the world. General Dynamics, headquartered in Reston, Virginia, employs approximately 100,000 people worldwide. The Company is a market leader in business aviation; land and expeditionary combat systems; armaments and munitions; shipbuilding and marine systems; and information systems and technologies.
More information about the Company is available at www.generaldynamics.com
What we do
Pioneering technologies and the quality of our people give us our competitive edge.
As a leading prime contractor and complex systems integrator, we provide network enabled solutions for the UK Ministry of Defence and international markets.
In the UK we are structured around two main businesses: Land Systems and Mission Systems.
Our solutions include:
Armoured Fighting Vehicles (AFV)
Avionic systems
Bowman
C4I systems - Command, Control, Communications, Computers and Information
Digitised training solutions and services
ISTAR (Intelligence, Surveillance, Target Acquisition & Reconnaissance) systems
Modelling, simulation and experimentation systems
Find Us
Website

Telephone

01495236300

Location

Bryn Brithdir
Oakdale Business Park


Blackwood


South Wales


NP12 4AA




GB
Get job alerts
Create a job alert and receive personalised job recommendations straight to your inbox.
Create alert