Principal Firmware Engineer - Digital Hardware - Hybrid Working (Home & Onsite)
Employer

Location

Hastings, East Sussex - Hybrid Working (Home & Onsite)

Salary

Up to £66,000 and a fantastic benefits package.

Closing date

11 Feb 2023

Reference

9505
View more
Discipline

Sector

Job Type
Job Details
General Dynamics Mission Systems UK is looking for a skilled and talented Principal Firmware Engineer - Digital Hardware to join our inclusive and welcoming team. This full-time firmware engineering role is based in Hastings and comes with an excellent salary of £50,000-£66,000 and a fantastic benefits package.
As a Principal Firmware Engineer, you will work across the full development lifecycle on existing and new programmes. While primarily working on defence products and contracts, candidates with domain experience in adjacent areas are encouraged to apply for this role.
To give you an idea of how this digital hardware role would look and feel, these are some things you could expect to do:
Proactively contribute to product development and advance the skills and capabilities of GDMS-UK engineering
Oversee firmware development and verification, primarily VHDL
Adhere to RTCA/DO-254 and other applicable standards
Guide internal and external firmware design reviews throughout the development lifecycle
Support system architecture discussions where the firmware is a key component of the system
To apply for this Principal Firmware Engineer role, you will need a degree-level education or equivalent and experience in the relevant domain areas. You will also require solid experience in FPGA design and implementation for complex functions, primarily using XILINX SoCs and Microsemi FPGAs. Experience in additional aspects would be beneficial:
Proficiency in the use of VHDL, simulation tools and the generation of verification test benches
Experience in using the XILINX Vivado toolset and supporting tools (ideal)
Expertise in using the Microsemi Libero toolset and supporting tools (desirable)
Good understanding of requirements capture, work package definition and effort estimation
Some experience implementing the development guidelines set out by RTCA/DO-254 (ideal)
In return for your passion, collaborative approach and commitment, you will receive a salary of £50k-£65k and a fantastic benefits package, joining a friendly and welcoming culture.
We will consider applications for Hybrid working (with time split between home and our facility in Hastings) – we aim to be as flexible as possible so please discuss with us your preference.
Please reach out to our team today to apply for this full time Firmware Engineer position in Hastings. Click the apply link to download and read the full job description at the bottom of the page for more details.
We pride ourselves in being a great place to work with a shared sense of purpose, offering impressive benefits: A compressed nine-day fortnight and compressed hours - which means every other Friday off A personalized career development plan, alongside regular progress reviews - supporting and valuing your progression within the Company A flexible working environment where your contributions are recognized and rewarded with flexible benefits General Dynamics Mission Systems engineers a diverse portfolio of high technology solutions, products and services that enable customers to successfully execute missions across all domains of operation. We believe in maintaining a diverse workplace - inclusive of beliefs, cultural background, job experiences, thoughts and ideas. If who we are and what we do resonates with you, we welcome you to join our inclusive team!
As part of our commitment to inclusion and diversity we welcome in particular applications from women, members of the LGBTQIA+ community and ethnic minority groups.
We are a Disability Confident Employer, as such we offer an interview to disabled people who meet the minimum criteria for the job.
Please email disabilityconfident@gd-ms.uk if you would like your application to be considered under the DC Scheme.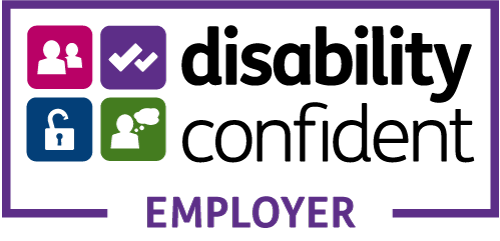 Company
What sets us apart is a fresh approach that thrives on innovation. It creates an entrepreneurial atmosphere enjoyed by our world-class people.
We are a well-established Company with a firm focus on the future. We are commercially successful and growing fast. Once you talk to us you will see why we stand out from the crowd.
We are world-class but still ambitious; large but still dynamic; growing but still innovative.
General Dynamics has more than 1,500 employees in the UK, including approximately 1,300 who work for General Dynamics UK, located across four sites. Our highly-skilled people relish the fact that we are a recognised leader in the defence industry. They are part of our exciting future. You can be too.
General Dynamics UK is part of General Dynamics Corporation, one of the top six defence companies in the world. General Dynamics, headquartered in Reston, Virginia, employs approximately 100,000 people worldwide. The Company is a market leader in business aviation; land and expeditionary combat systems; armaments and munitions; shipbuilding and marine systems; and information systems and technologies.
More information about the Company is available at www.generaldynamics.com
What we do
Pioneering technologies and the quality of our people give us our competitive edge.
As a leading prime contractor and complex systems integrator, we provide network enabled solutions for the UK Ministry of Defence and international markets.
In the UK we are structured around two main businesses: Land Systems and Mission Systems.
Our solutions include:
Armoured Fighting Vehicles (AFV)
Avionic systems
Bowman
C4I systems - Command, Control, Communications, Computers and Information
Digitised training solutions and services
ISTAR (Intelligence, Surveillance, Target Acquisition & Reconnaissance) systems
Modelling, simulation and experimentation systems
Find Us
Website

Telephone

01495236300

Location

Bryn Brithdir
Oakdale Business Park


Blackwood


South Wales


NP12 4AA




United Kingdom
Get job alerts
Create a job alert and receive personalised job recommendations straight to your inbox.
Create alert