Software Engineer - Embedded Software/C/Ada/Rust
Employer

Location

Hastings, East Sussex

Salary

Up to £41,000 p/a and a benefits package, including flexible working.

Closing date

23 Apr 2023

Reference

9574
View more
Discipline

Sector

Job Type
Job Details
Do you have software engineering experience, and are you seeking a new job in the Hastings area? If so, we want to hear from you! General Dynamics UK is looking for a full-time Software Engineer, and the role comes with a salary of up to £41,000 p/a and excellent benefits.
As a dedicated and skilled Software Engineer, you will help develop the next generation of avionics systems. You will design, implement and verify embedded avionics software as part of a team. To give you an idea of how this software engineering job would look and feel, here are some things you could expect to do:
Design and implement software components
Test and integrate software components
Produce relevant supporting documentation
To apply for this Software Engineer role, you will ideally have qualifications in software engineering, computer science, electronics, or equivalent and a background in software development. In addition, you must hold or be able to obtain UK Security Clearance (SC). You will also require the following:
General experience in parts of the software development life-cycle, from design to verification for embedded systems using procedural languages like C, Ada or Rust
A willingness to learn and develop any gaps in experience/competence
General experience in developing and integrating software for an embedded computing environment
Collaborative team working skills
The full Job Description is available via the link.
General Dynamics provides flexible working depending on the requirements for each programme - some regular work onsite will be required, typically 1 or 2 days a week, and lab integration work will also be onsite.
As a vital member of our team and in return for your expertise, inclusive approach and commitment, we will provide a salary of up to £41,800 and the chance to join a passionate and welcoming team.
To apply for this inclusive and collaborative full-time Software Engineer job in Hastings, please get in touch with General Dynamics UK today. We'd love to help you get your next role and enable you to fulfil your professional aspirations.
Our Company benefits
We pride ourselves in being a great place to work with a shared sense of purpose, offering highly competitive benefits:
A compressed nine-day fortnight – which means every other Friday off!
A flexible benefits scheme - allowing you to adapt your benefits to suit yours and your family's needs 
A personalised career development plan, alongside regular progress reviews - supporting and valuing your progression within the Company
Professional training and development courses, both internal and external - allowing you to reach your full potential
A flexible working environment where your contributions are recognised and rewarded, which includes compressed hours, reduced hours and job share
A Company sports and social club, offering events at discounted prices – giving you the opportunity to meet and socialise with your fellow colleagues outside the workplace
General Dynamics Mission Systems
General Dynamics Mission Systems in St Leonards-on-Sea currently provide a wide range of Avionic Mission Computing Systems for a wide range Military Fast Jets, Helicopters and UAV's. Recent success has resulted in General Dynamics developing the next generation of Advanced High Performance, Safety Critical Mission Computer Systems to meet the needs of latest platforms in development by several aircraft manufacturers. These Mission Computing Systems provide the functionality that integrates aircraft systems, sensor systems and weapon systems with the information and control systems required by the aircrew to meet the demanding operational needs of these aircraft.
General Dynamics Mission Systems engineers a diverse portfolio of high technology solutions, products and services that enable customers to successfully execute missions across all domains of operation. With a global team of more than 13,000 top professionals, we partner with the best in industry to expand the bounds of innovation in the defence and scientific arenas. In the UK, we are leading the way in avionics and communication systems. Given the nature of our work and who we are, we value trust, honesty, alignment and transparency. 
We believe in maintaining a diverse workplace - inclusive of beliefs, cultural background, job experiences, thoughts, and ideas. If who we are and what we do resonates with you, we welcome you to join our inclusive team!
As part of our commitment to inclusion and diversity we welcome in particular applications from women, members of the LGBTQIA+ community and ethnic minority groups. 
We are a Disability Confident Employer, as such we offer an interview to disabled people who meet the minimum criteria for the job.
Please email disabilityconfident@gd-ms.uk if you would like your application to be considered under the DC Scheme.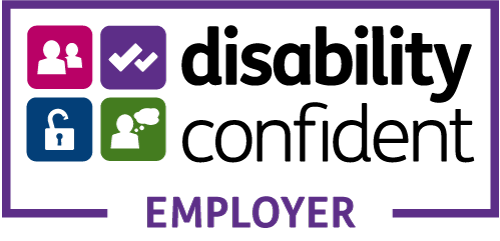 Company
We are one of the UK's leading defence companies and an important supplier to the UK Ministry of Defence. What sets us apart is not only our 60+ years of experience, but our commitment to providing an innovation-driven workplace for some of the best and brightest minds in the UK defence industry.
We have established a worldwide reputation for excellence in delivering multi-domain C4ISR solutions, Armoured Fighting Vehicle capability, and next-generation avionics systems.
Our colleagues innovate on a daily basis to meet our customers' unique mission and land systems requirements. While each individual brings their unique and valued expertise, personality, interests and perspectives to the organisation, one thing unites us all – our ongoing commitment to excellence, community, and teamwork.
General Dynamics UK is part of General Dynamics Corporation, one of the top five defence companies in the world. General Dynamics, headquartered in Reston, Virginia, employs approximately 100,000 people worldwide. The Company is a market leader in business aviation; land and expeditionary combat systems; armaments and munitions; shipbuilding and marine systems; and information systems and technologies.
In the UK we are structured around two main businesses:
Land Systems and Mission Systems.
Our solutions include:
Avionic systems
Bowman
C4I systems - Command, Control, Communications, Computers and Information
Digitised training solutions and services
ISTAR (Intelligence, Surveillance, Target Acquisition & Reconnaissance) systems
Modelling, simulation and experimentation systems
Armoured Fighting Vehicles (AFV)
Find Us
Website

Telephone

(0) 1495 787 200

Location

Unit 1 and 3
Oakdale Court
Oakdale Business Park


Blackwood


South Wales


NP12 4AD




United Kingdom
Get job alerts
Create a job alert and receive personalised job recommendations straight to your inbox.
Create alert